Product Description
Ductile iron grooved pipe fittings and couplings (FM and UL approved) mainly including 2 kinds of grooved products: (1) the pipe fittings function on connecting and sealing such as rigid coupling, flexible coupling, mechanical tee and grooved flange, (2) the pipe fittings function on connecting and transition such as bend, tee, cross, reducer.
1. Type: Grooved Elbow, tee, cross, reducer, cap, grooved coupling, mechanical tee, mechanical cross, flange adaptor …
2. Material: Ductile Iron, ASTM A536, Grade 65-45 
3. Certificates: FM & UL & CE 
4. Pressure rate: 1.6MPA &2.5MPA or 300PSI – 750PSI 
5. Connect type: Grooved-thread end & grooved end
6. Size: 1″-16″ 
7. Finish: Paint, Epoxy or Galvanization
8. Packaging: Wooden cases or pallets or as per customers'requirement
9. Delivery Time: 25 days after order conformed 
10. Payment: By T/T or L/C
11. Applications range:
1) Automatic sprinkler system for fire protection on commercial, civil and municipal constructions like water supplying, gas supplying, heat supplying etc 
2) Industrial pipeline system on shipping, mine, oil field, textile, powder plant etc 
3) Pipeline system on subway station, railway station, airport, seaport, bridge et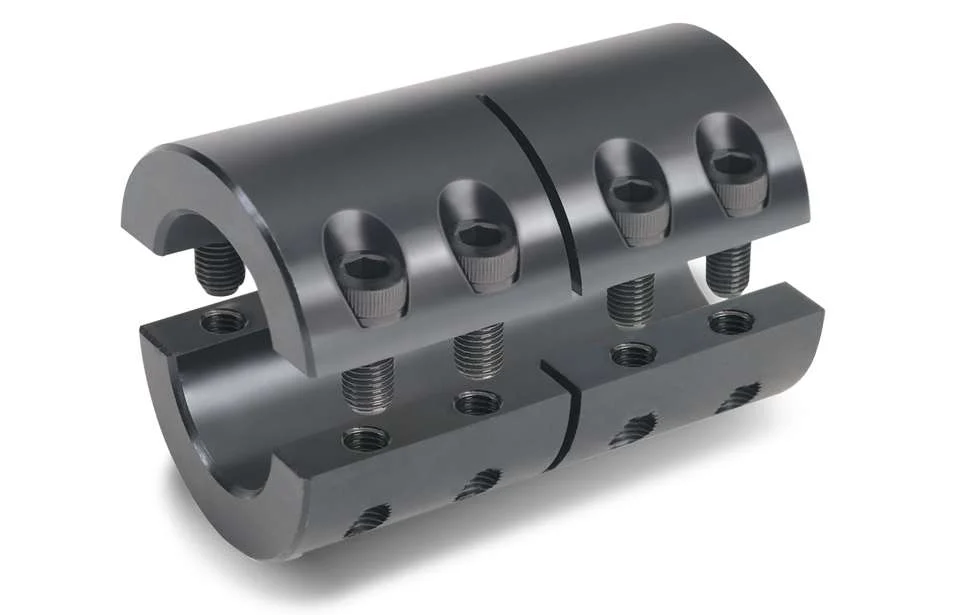 How to Properly Install a Rigid Shaft Coupling for Optimal Performance and Reliability
Proper installation of a rigid shaft coupling is essential to ensure optimal performance and reliability in mechanical systems. Here are the steps to follow for a successful installation:
Shaft Preparation: Ensure that the shafts to be connected are clean, smooth, and free from any burrs or contaminants that could affect the coupling's performance.
Alignment: Align the two shafts accurately to minimize misalignment during installation. The alignment process is critical as any misalignment can lead to premature wear and reduced coupling efficiency.
Fitment: Choose the appropriate size of the rigid shaft coupling that matches the shaft diameters. Carefully slide the coupling onto one shaft at a time.
Fastening: For one-piece rigid couplings, ensure that the coupling is fitted snugly onto both shafts. For two-piece couplings, bolt the two halves together securely around the shafts.
Tightening: Use the recommended torque value and follow the manufacturer's guidelines to tighten the coupling bolts properly. Over-tightening can cause distortion, while under-tightening can lead to slippage and reduced torque transmission.
Inspection: After installation, inspect the coupling to ensure that it is centered and aligned correctly. Check for any signs of misalignment or interference during rotation.
Lubrication: Some rigid couplings may require lubrication at the friction points to reduce wear and friction. Follow the manufacturer's recommendations for lubrication intervals and types.
Load Testing: Perform load testing on the system to verify the coupling's performance and check for any unusual vibrations or noises during operation.
Regular Maintenance: Include the rigid coupling in your regular maintenance schedule. Periodically check for signs of wear, misalignment, or damage, and replace the coupling if necessary.
By following these installation steps and best practices, you can ensure that the rigid shaft coupling operates optimally, providing reliable torque transmission and contributing to the overall efficiency and longevity of the mechanical system.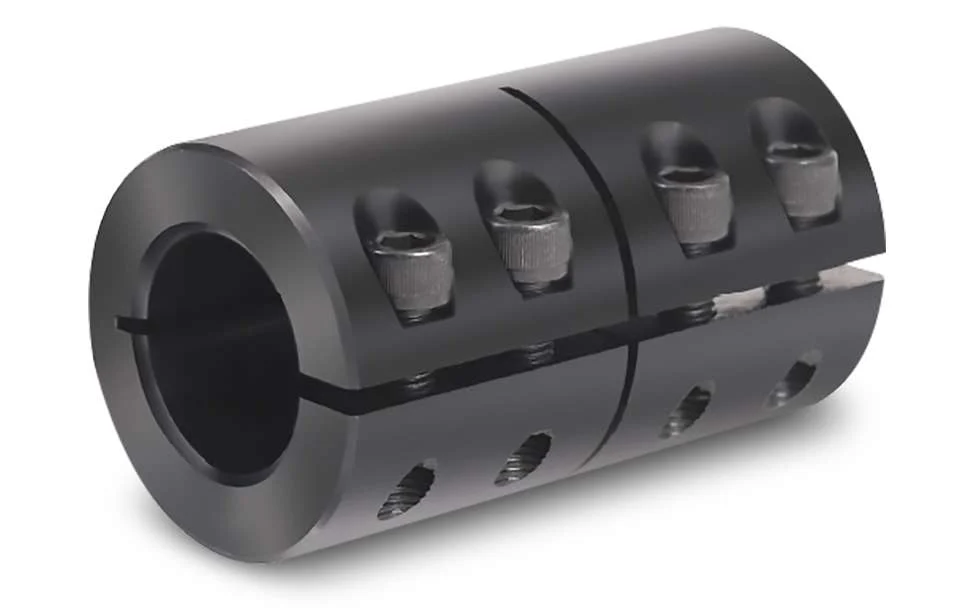 How do rigid shaft couplings compare to flexible couplings in terms of torque transmission and misalignment handling?
Rigid shaft couplings and flexible couplings differ in their ability to handle torque transmission and misalignment. Here's a comparison of these aspects:
Torque Transmission: Rigid shaft couplings offer excellent torque transmission due to their solid construction. They efficiently transmit high torque loads without significant power loss. Flexible couplings, on the other hand, may have some inherent power loss due to their flexibility.
Misalignment Handling: Flexible couplings excel in compensating for misalignment between shafts. They can accommodate angular, parallel, and axial misalignments, reducing stress on connected equipment. Rigid couplings are limited in their misalignment compensation, primarily handling minimal misalignments. Significant misalignment can lead to increased wear and premature failure.
The choice between rigid and flexible couplings depends on the specific requirements of the application. If precise torque transmission and minimal misalignment are priorities, rigid couplings may be suitable. However, if misalignment compensation and vibration dampening are crucial, flexible couplings are a better option.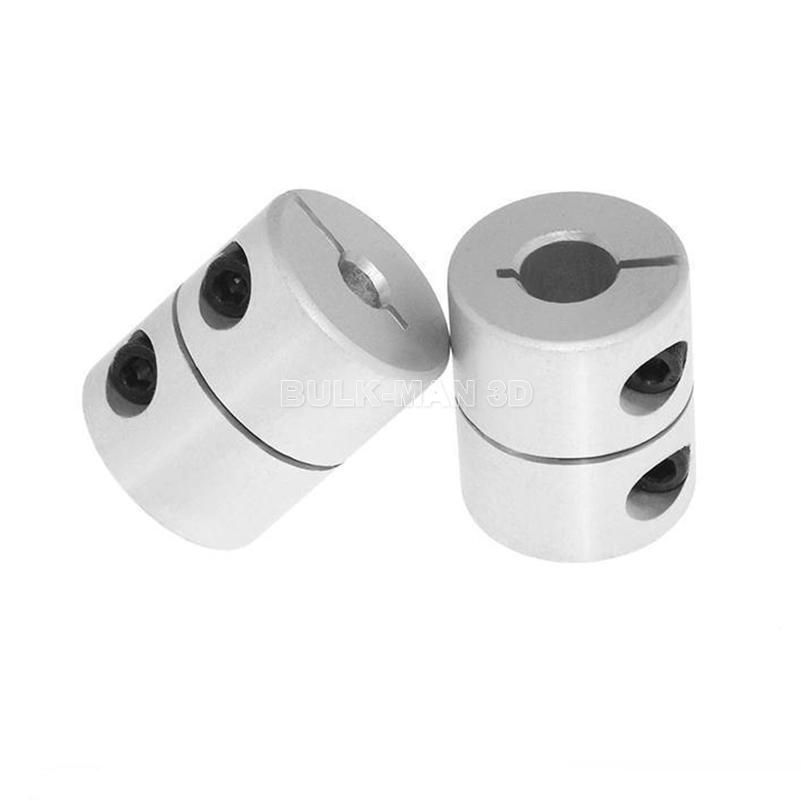 What are the Materials Commonly Used to Manufacture Rigid Shaft Couplings, and How Do They Impact Performance?
Rigid shaft couplings are typically made from a variety of materials, and the choice of material can significantly impact the performance of the coupling in specific applications. Some common materials used in manufacturing rigid shaft couplings include:
Steel: Steel is one of the most commonly used materials for rigid shaft couplings. It offers excellent strength and durability, making it suitable for high-torque and heavy-duty applications. Steel couplings can withstand significant stresses and provide reliable torque transmission.
Stainless Steel: Stainless steel couplings offer the same benefits as regular steel couplings but with the added advantage of corrosion resistance. They are commonly used in applications where the coupling may be exposed to harsh environments or moisture.
Aluminum: Aluminum couplings are lightweight and have good corrosion resistance. They are often used in applications where weight reduction is essential, such as in aerospace and automotive industries.
Brass: Brass couplings are known for their excellent machinability and corrosion resistance. They are commonly used in applications where electrical conductivity is required.
Cast Iron: Cast iron couplings are robust and offer good resistance to wear and tear. They are commonly used in industrial machinery and equipment.
The choice of material depends on various factors, including the application's operating conditions, such as torque requirements, temperature, and environmental conditions. For example, in high-torque applications, steel or stainless steel couplings are often preferred due to their high strength. On the other hand, aluminum couplings are favored in applications where weight reduction is critical.
It is essential to consider the specific needs of the application and the coupling's material properties to ensure optimal performance, longevity, and reliability of the rigid shaft coupling.



editor by CX 2023-09-08