Product Description
| | | | | | | |
| --- | --- | --- | --- | --- | --- | --- |
| Item No. | φD | L | L1 | L2 | M | Tighten the strength(N.m) |
| SG7-6-40- | 40 | 55 | 19 | 24 | M3 | 3 |
| SG7-6-55- | 55 | 65 | 22 | 31 | M4 | 6 |
| SG7-6-65- | 65 | 76 | 27 | 37 | M5 | 8 |
| SG7-6-82- | 82 | 88 | 32 | 41 | M6 | 10 |
| SG7-6-90- | 90 | 88 | 32 | 41 | M6 | 12 |
11111111111111111111111111111111111111111111111111111111111111111111111111111111111111111111111111111111111111111111111111111111111111111111111111111111111111111111111111111111111111111111111111111111111111111111111111111
1111111111111111111111111111111111111111111111111111111111111111111111111111111111111111111111111111111111111111111111111111111111111111111111111111111111111111111111111111111111111111111111111111111111111111111112111111111111111111111111111111111111111111111111111111111
| | | | | | | | | | |
| --- | --- | --- | --- | --- | --- | --- | --- | --- | --- |
| Item No. | Rated torque | Maximum Torque | Max Speed | Inertia Moment | N.m rad | RRO | Tilting Tolerance | End-play | Weight:(g) |
| SG7-6-40- | 13N.m | 26N.m | 8000prm | 9×10-5kg.m² | 15×103N.m/rad | 0.15mm | 2c | 1mm | 231 |
| SG7-6-55- | 28N.m | 56N.m | 6000prm | 2.9×10-4kg.m² | 28×103N.m/rad | 0.2mm | 2c | 1.5mm | 485 |
| SG7-6-65- | 60N.m | 120N.m | 5000prm | 4.6×10-4kg.m² | 55×103N.m/rad | 0.25mm | 2c | 1.5mm | 787 |
| SG7-6-82- | 150N.m | 300N.m | 4500prm | 1.1×10-3kg.m² | 110×103N.m/rad | 0.28mm | 2c | 1.5mm | 1512 |
| SG7-6-90- | 200N.m | 400N.m | 4000prm | 2×10-3kg.m² | 140×103N.m/rad | 0.3mm | 2c | 1.5mm | 1800 |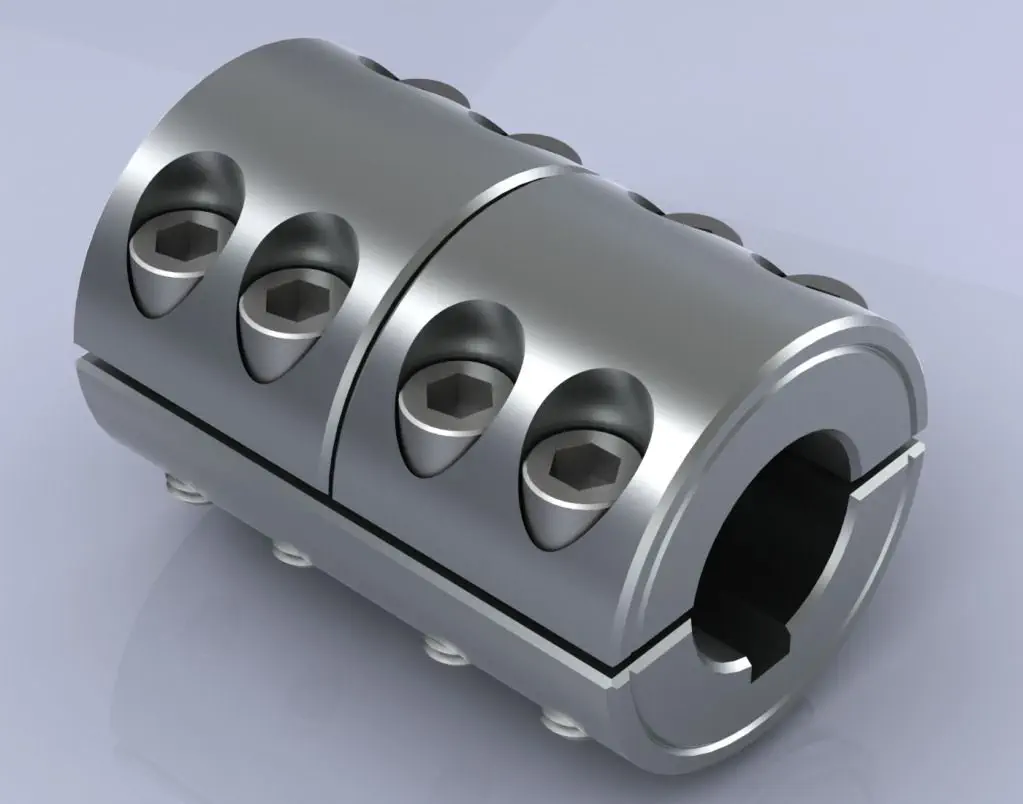 Industry Standards and Certifications for Rigid Shaft Couplings
Yes, there are industry standards and certifications that apply to rigid shaft couplings to ensure their quality, performance, and safety. Some of the common standards and certifications include:
ISO 14691: This International Organization for Standardization (ISO) standard specifies the requirements and dimensions for metallic straight-toothed rigid couplings with external clamping for shaft connections.
ANSI/AGMA 9002-C16: The American Gear Manufacturers Association (AGMA) standard covers measurement methods for evaluating the torsional stiffness of rigid couplings.
API 671: This American Petroleum Institute (API) standard applies to special-purpose couplings used in petroleum, chemical, and gas industry services, ensuring reliable operation and safety.
DNV GL: Rigid couplings used in marine and offshore applications may require certification from DNV GL, an international accredited registrar and classification society.
ATEX: For couplings used in explosive atmospheres, compliance with the ATEX directive is crucial to ensure that the coupling does not become a source of ignition.
When selecting a rigid shaft coupling, it is essential to look for products that comply with these relevant industry standards and certifications. Meeting these standards guarantees that the couplings have undergone rigorous testing and adhere to recognized quality and safety guidelines.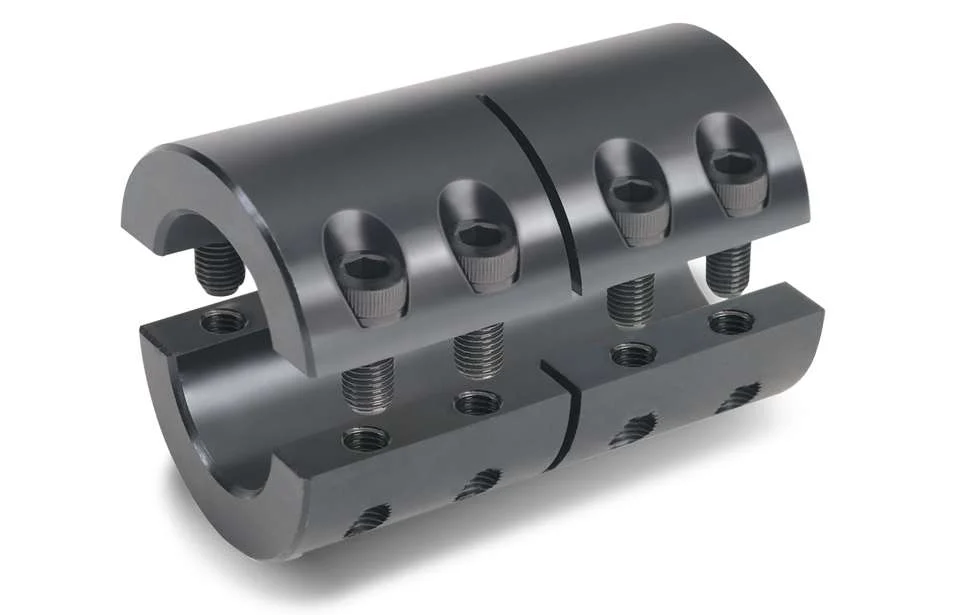 Are there any real-world case studies or success stories of using rigid shaft couplings in various engineering projects?
While specific case studies might not be readily available, there are numerous real-world examples of using rigid shaft couplings in various engineering projects across industries. These projects highlight the versatility and benefits of rigid shaft couplings in different applications:
Industrial Machinery: Rigid shaft couplings are commonly used in industrial machinery such as conveyor systems, pumps, compressors, and machine tools. They ensure precise torque transmission, alignment, and stability in these critical applications, contributing to reliable and efficient operation.
Robotics: Robotics often require accurate and repeatable motion control. Rigid couplings provide a rigid connection between robotic joints and actuators, ensuring precise movement and positioning.
Aerospace: In aerospace applications, where safety and reliability are paramount, rigid shaft couplings play a role in connecting various components, such as engine components and control surfaces, ensuring consistent and reliable performance.
Medical Equipment: Rigid couplings are used in medical devices such as diagnostic equipment, laboratory instruments, and surgical tools. They contribute to accurate motion control and sample manipulation.
Automotive: Rigid shaft couplings can be found in automotive systems, including drivetrains and transmission systems. They ensure efficient torque transmission and alignment in components such as steering columns.
Printing and Packaging: Printing presses and packaging machinery rely on rigid couplings to maintain precise alignment between rollers and components, ensuring consistent print quality and packaging accuracy.
While these examples illustrate the broad range of applications where rigid shaft couplings are used, it's important to note that the success of each project is influenced by factors beyond just the coupling. Proper installation, maintenance, and integration into the overall system are crucial for achieving optimal results.
When considering the implementation of rigid shaft couplings in a project, engineers should collaborate with coupling manufacturers, suppliers, and experienced professionals to ensure proper selection, installation, and operation. By leveraging the advantages of rigid couplings, engineering projects can benefit from improved efficiency, reliability, and performance.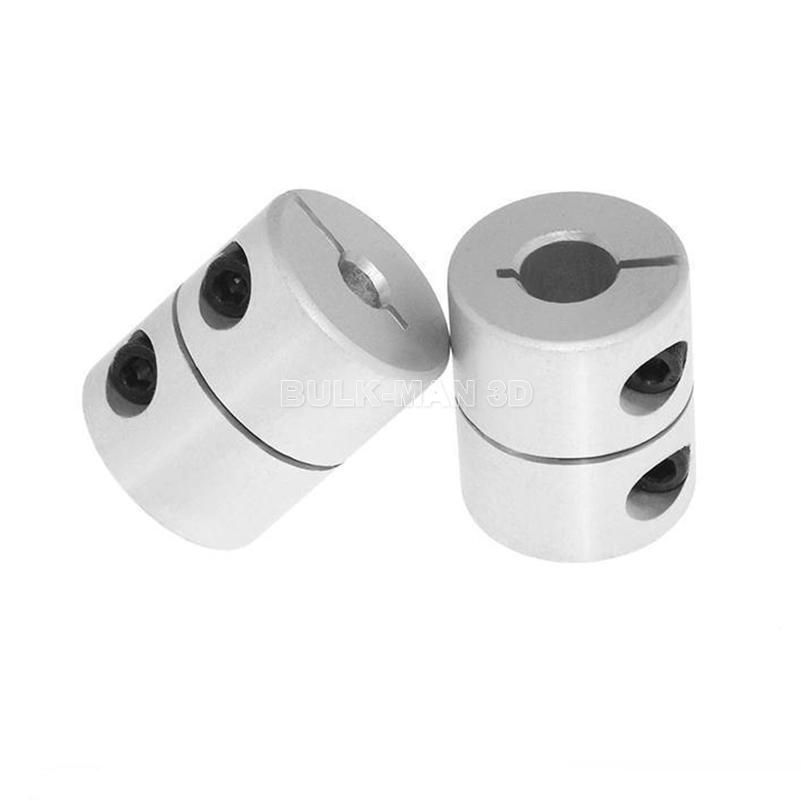 What are the Materials Commonly Used to Manufacture Rigid Shaft Couplings, and How Do They Impact Performance?
Rigid shaft couplings are typically made from a variety of materials, and the choice of material can significantly impact the performance of the coupling in specific applications. Some common materials used in manufacturing rigid shaft couplings include:
Steel: Steel is one of the most commonly used materials for rigid shaft couplings. It offers excellent strength and durability, making it suitable for high-torque and heavy-duty applications. Steel couplings can withstand significant stresses and provide reliable torque transmission.
Stainless Steel: Stainless steel couplings offer the same benefits as regular steel couplings but with the added advantage of corrosion resistance. They are commonly used in applications where the coupling may be exposed to harsh environments or moisture.
Aluminum: Aluminum couplings are lightweight and have good corrosion resistance. They are often used in applications where weight reduction is essential, such as in aerospace and automotive industries.
Brass: Brass couplings are known for their excellent machinability and corrosion resistance. They are commonly used in applications where electrical conductivity is required.
Cast Iron: Cast iron couplings are robust and offer good resistance to wear and tear. They are commonly used in industrial machinery and equipment.
The choice of material depends on various factors, including the application's operating conditions, such as torque requirements, temperature, and environmental conditions. For example, in high-torque applications, steel or stainless steel couplings are often preferred due to their high strength. On the other hand, aluminum couplings are favored in applications where weight reduction is critical.
It is essential to consider the specific needs of the application and the coupling's material properties to ensure optimal performance, longevity, and reliability of the rigid shaft coupling.



editor by CX 2023-10-23