Product Description
Flexible Shaft Coupling CNC Metal Shaft Coupling Aluminum Shaft Coupling
1. Basic Information for cnc machine/lathe/milled/drilling parts:
 
Product Name
 
Flexible Shaft Coupling CNC Metal Shaft Coupling Aluminum Shaft Coupling
Trade Terms
EXW,FOB,CIF,CFR etc
Origin Country
 
ZheJiang ,China
Tolerance
 
0.02mm-0.2mm
Lead Time
Sample: within 10 days.
Mass Production: within 20-25 days after receiving the deposit
Package
*a. pp bags + carton + pallet
*b. according to customers' requirements
*c. negotiable
Payment Terms
*T/T : 30% beforehand, balanced 70% before shipping
*paypal
Service

Punctual delivery
Reliable and cheap freight company
Good after-sale services
2. Technical specifications of auto lathe&cnc lathe machining part:
 
Item

CNC Machined Speaker Cap Knob Volume Control Knob

Material

Aluminum/Stainless steel/Steel/Cooper/Brass/Bronze/ ABS/PC, PO/POM/Nylon/PEEK/PPS…

Surface finish

Anodized, Oxide, Plating, Brushing, Polishing, Blackened, Powder coating,   Sandblasting, Laser engraving etc.

Machining
Equipments

From simple 2-axis turning to 7-axis, turn-mill-drill CNC Swiss-type machines, we are equipped with a full line of CNC equipment from the following manufactures:
molding machines/ stamping machines
automatic lathe machines/ spring machines.

Inspection Equipment

CMM, Projection, Calipers, Micro caliper, Thread Micro caliper, Pin   gauge, Caliper gauge, Pass meter, Pass meter etc.

Format

PDF, DWG/DXF, IGS/STP etc

Certification

ISO9001,TS16949, ROHS,HE,CMRT, 
3. Similar Products:
4. Company Profile
5. Our Department/Machine
6. Measuring Tools
7. Our Certification
8.Packaging & Shipping
9. Our Client
10. Recommend Products / Other Products
11. FAQ
Q: Are you trading company or manufacturer ?
A: We are factory.
 
Q: How long is your delivery time?
A: In 15-25 days after get the deposit (including tooling making time).
 
Q: What is your terms of payment ?
A: 1. T/T: 30% Deposit,70% left amount before shipment
2. L/C; irrevocable 100% L/C at sight.
Q: How to order:
A: * You send us drawing or sample
* We carry through project assessment
* We give you a design
* You think the design is ok
* We make the sample and send it to you
* You think the sample is good then place an order and pay us 30% deposit
* We start to make the product
* When the goods is done, we deliver it to Shengzhen Yiantian
* You pay us the balance after you see the B/L Copy
12. Contact Information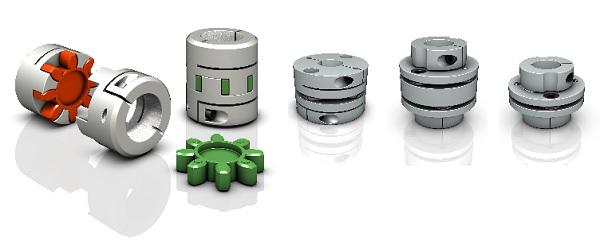 How to Select the Right Shaft Coupling for Specific Torque and Speed Requirements
Selecting the appropriate shaft coupling involves considering the specific torque and speed requirements of the application. Here's a step-by-step guide to help you choose the right coupling:
1. Determine Torque and Speed:
Identify the torque and speed requirements of the application. Torque is the rotational force required to transmit power between the shafts, usually measured in Nm (Newton-meters) or lb-ft (pound-feet). Speed refers to the rotational speed of the shafts, typically measured in RPM (revolutions per minute).
2. Calculate Torque Capacity:
Check the torque capacity of various shaft couplings. Manufacturers provide torque ratings for each coupling type and size. Ensure that the selected coupling has a torque capacity that exceeds the application's torque requirements.
3. Consider Misalignment:
If the application involves significant shaft misalignment due to thermal expansion, vibration, or other factors, consider flexible couplings with good misalignment compensation capabilities. Elastomeric or beam couplings are popular choices for such applications.
4. Assess Operating Speed:
For high-speed applications, choose couplings with high rotational speed ratings to avoid resonance issues and potential coupling failure. High-speed couplings may have specialized designs, such as disk or diaphragm couplings.
5. Evaluate Environmental Conditions:
If the coupling will operate in harsh environments with exposure to chemicals, moisture, or extreme temperatures, select couplings made from corrosion-resistant materials or with protective coatings.
6. Check Torsional Stiffness:
In applications requiring precision motion control, consider couplings with high torsional stiffness to minimize torsional backlash and maintain accurate positioning. Bellows or Oldham couplings are examples of couplings with low torsional backlash.
7. Size and Space Constraints:
Ensure that the selected coupling fits within the available space and aligns with the shaft dimensions. Be mindful of any installation limitations, especially in confined spaces or applications with limited radial clearance.
8. Consult Manufacturer's Data:
Refer to the manufacturer's catalogs and technical data sheets for detailed information on each coupling's torque and speed ratings, misalignment capabilities, materials, and other relevant specifications.
9. Consider Cost and Maintenance:
Compare the costs and maintenance requirements of different couplings. While some couplings may have higher upfront costs, they could offer longer service life and reduced maintenance costs in the long run.
By following these steps and considering the specific torque and speed requirements of your application, you can select the right shaft coupling that will ensure efficient power transmission and reliable performance for your mechanical system.
"`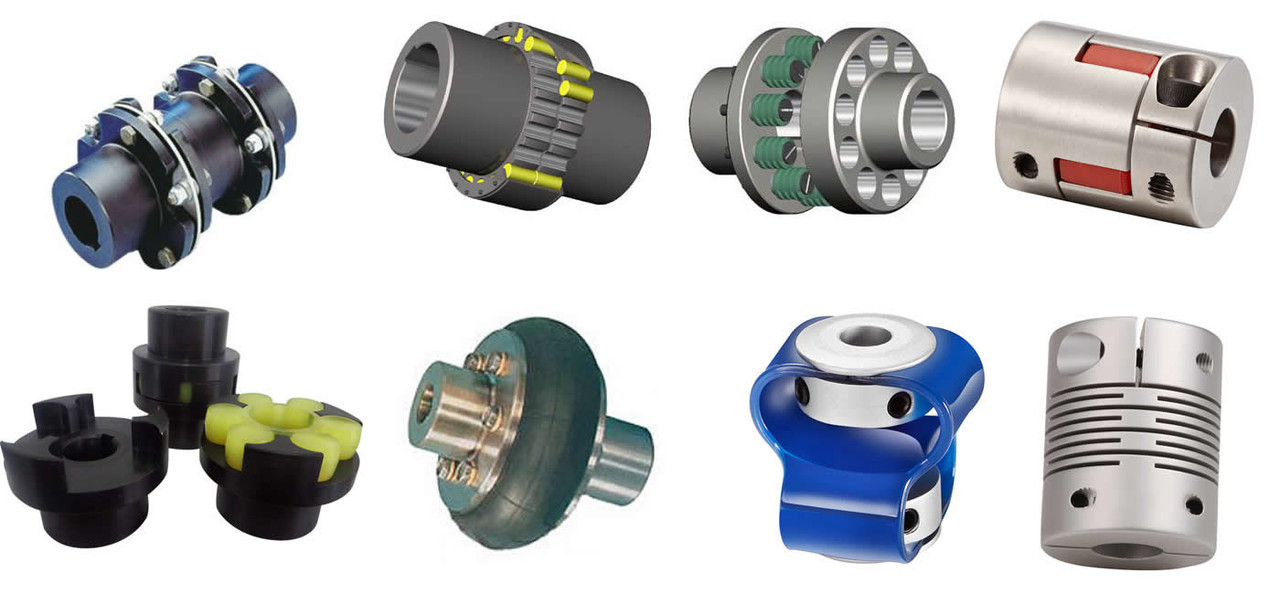 Temperature and Speed Limits for Different Shaft Coupling Types
The temperature and speed limits of shaft couplings vary depending on the materials and design of the coupling. Manufacturers provide specific guidelines and ratings for each coupling type. Below are general temperature and speed limits for some common shaft coupling types:
1. Elastomeric Couplings:
Elastomeric couplings, such as jaw couplings and tire couplings, typically have temperature limits ranging from -40°C to 100°C (-40°F to 212°F). The speed limits for elastomeric couplings are generally up to 5,000 RPM, but some designs may allow higher speeds.
2. Metallic Couplings:
Metallic couplings, like gear couplings and disc couplings, can handle a wider temperature range, typically from -50°C to 200°C (-58°F to 392°F). The speed limits for metallic couplings vary based on the size and design, but they can range from 3,000 RPM to over 10,000 RPM.
3. Grid Couplings:
Grid couplings have temperature limits similar to metallic couplings, ranging from -50°C to 200°C (-58°F to 392°F). The speed limits for grid couplings are typically in the range of 3,000 to 5,000 RPM.
4. Oldham Couplings:
Oldham couplings usually have temperature limits from -30°C to 100°C (-22°F to 212°F) and speed limits ranging from 1,000 to 5,000 RPM.
5. Beam Couplings:
Beam couplings generally have temperature limits from -40°C to 120°C (-40°F to 248°F) and speed limits between 5,000 to 10,000 RPM.
6. Fluid Couplings:
Fluid couplings are suitable for a wide range of temperatures, often from -50°C to 300°C (-58°F to 572°F). The speed limits depend on the size and design of the fluid coupling but can extend to several thousand RPM.
It's important to note that these are general guidelines, and the actual temperature and speed limits may vary based on the specific coupling manufacturer, material quality, and application requirements. Always refer to the manufacturer's documentation and technical specifications for accurate and up-to-date temperature and speed limits for a particular shaft coupling model.
"`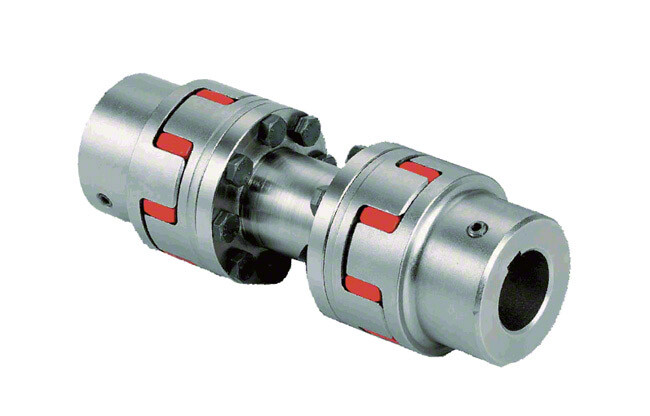 What is a Shaft Coupling and Its Role in Mechanical Power Transmission?
A shaft coupling is a mechanical device used to connect two shafts together at their ends, allowing for the transmission of mechanical power from one shaft to another. It serves as an essential component in various machinery and industrial applications where rotational motion needs to be transmitted between two shafts that are not perfectly aligned or are separated by a distance.
The role of a shaft coupling in mechanical power transmission includes the following:
1. Power Transmission:
The primary function of a shaft coupling is to transmit power from a driving shaft to a driven shaft. When the driving shaft rotates, the coupling transfers the rotational motion to the driven shaft, enabling the driven equipment to perform its intended function.
2. Misalignment Compensation:
In real-world applications, it is often challenging to achieve perfect alignment between two shafts due to manufacturing tolerances or dynamic conditions. Shaft couplings are designed to accommodate different types of misalignment, such as angular, parallel, and axial misalignment, allowing the equipment to function smoothly even when the shafts are not perfectly aligned.
3. Vibration Damping:
Shaft couplings can help dampen vibrations and shocks caused by uneven loads or sudden changes in the operating conditions. This vibration damping feature protects the connected components from damage and contributes to the overall system's reliability.
4. Overload Protection:
In some cases, a shaft coupling can act as a safety device by providing overload protection. When the connected machinery experiences excessive torque or shock loads, certain types of couplings can disengage or shear to prevent damage to the equipment.
5. Torque and Speed Conversion:
Shaft couplings can be designed to provide torque and speed conversion between the driving and driven shafts. This allows for adaptation to different operating conditions and varying torque requirements in the connected machinery.
6. Flexible Connection:
Shaft couplings with flexible elements, such as elastomeric inserts or flexible discs, provide a flexible connection that can absorb shocks and misalignments. This flexibility helps reduce stress on the connected equipment and extends its lifespan.
Overall, shaft couplings are essential components in mechanical power transmission systems, enabling the efficient transfer of rotational motion between shafts while accommodating misalignments and providing protection against overloads and vibrations. The selection of the appropriate coupling type and design depends on the specific requirements of the application, including the type of misalignment, torque capacity, and operating conditions.
"`




editor by CX 2023-11-16