Product Description
Product parameters
Product Name
Ductile Iron Grooved Couplings and Fittings
HS Code
735710000
Size
Nominal Size:25~300mm 
Pipe O.D:33.7~323.9mm 
Length:57~230m
Type
Water System-Grooved Pipe Fitting
Parameter
Shape:U-Bolted Mechanical Tee
Material:ASTM A536 
Rubber Gasket: ASTM D2000
Bolt and Bolt and Nut: ASTM A183
Testing Method: UL FM Vds LPCB
Certification
FM,UL BSI,ANSI,ISO9001, 3C
Products
Application
Production display
Our company
HangZhou CZPT Industries Co., Ltd is specialized in manufacturing agricultural processing machinery. At the establishment beginning, we only exported pipe fittings as a trader, with the business development, some related products from our cooperated suppliers were also exported by us, and we also have stocks in these factories. Our company business scope have been involved pipe fittings, Agricultural machinery & parts. Our Disk Mill, Flour Mill, Rice Mill, Oil Expeller and Meat Mincer could be process Corn, Wheat, Paddy, Soybean, Peanut and other grains. Our machines are sold into India, Egypt, Sudan, Kenya, Morocco, Australia and USA etc. We still keep the quality is the life, Innovation for development, from the wonderful appearance to inner structure, from best package to safety delivery, each action are our best service for the customers.
Our trademarks are "SMECH", "SENCHE" "DRAGONSATR" & "NASTAR", we also could make OEM under customer's requirement.
We also registered a international offshore company "SENSI INDUSTRIES LIMITED" for management some import & export business.
We are willing to build trusty business relationship and friendship with you.
Factory Tour
Packaging & transportation
FAQ:
Q1: Are you trading company or manufacturer?
We, HangZhou CZPT Industries Co., Ltd, is a combination of production and trade, industry integration business.
Q2: Is the price of your products lower than others?
We can not promise you the lowest price, because the best quality is what we pursue firstly.
 
Q3: What's your payment terms?
We recommend our customer different terms of payment based on different order amount. Paypal, Western Union, T/T, LC are all acceptable.
Q4: Can you provide us with some samples for testing?
A: Of course, we can offer you samples. You only need to bear the freight and samples' charge can be negotiated.
Q5: How about your service?
A: We have pre-sale service, in-sale service and after-sale service. As "Customer First" is the most important principle of company operation.
If any problems not in the above-mentioned answers, you can contact us directly. We will help you to solve the problem with carefulness and patience.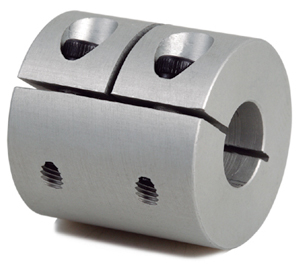 Can Rigid Couplings Accommodate High Torque and High-Speed Applications?
Yes, rigid couplings are well-suited for high torque and high-speed applications. Their design and construction allow them to efficiently transmit large amounts of torque and handle high rotational speeds without compromising performance or introducing backlash.
Rigid couplings are typically made from robust materials, such as steel or aluminum, which provide high strength and stiffness. This allows them to withstand substantial torque loads without deformation or failure. Additionally, rigid couplings do not have flexible elements, such as elastomers or springs, which can be a limiting factor in high-torque applications.
The absence of flexible elements also means that rigid couplings have minimal backlash. Backlash is the clearance between mating teeth in a coupling and can cause position inaccuracies, especially in high-precision systems. Since rigid couplings have a solid, one-piece design, they offer precise and immediate torque transmission, making them suitable for applications requiring high accuracy and repeatability.
Furthermore, the solid construction of rigid couplings allows them to handle high rotational speeds. They do not exhibit the bending or torsional flexibility seen in some other coupling types, which can be limiting factors in high-speed applications. As a result, rigid couplings are commonly used in various high-speed machinery, such as power transmission systems, motors, pumps, and industrial equipment.
However, it is essential to ensure proper alignment and installation when using rigid couplings in high-torque and high-speed applications. Any misalignment between the shafts can lead to increased stresses and premature failure. Regular maintenance, including shaft alignment checks, can help ensure optimal performance and longevity in such demanding applications.
In summary, rigid couplings are an excellent choice for high torque and high-speed applications due to their robust design, minimal backlash, and ability to provide precise torque transmission. When correctly installed and maintained, rigid couplings can reliably handle the demands of various industrial and mechanical systems.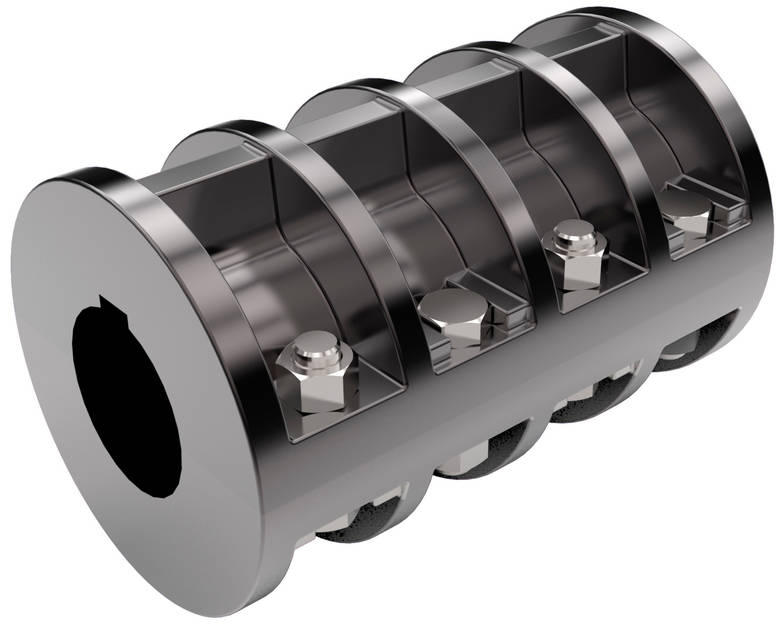 Can Rigid Couplings Be Used in Applications with Varying Operating Temperatures?
Rigid couplings are versatile mechanical components that can be used in a wide range of applications, including those with varying operating temperatures. However, the selection of the appropriate material for the rigid coupling is crucial to ensure its reliable performance under different temperature conditions.
Material Selection: The choice of material for the rigid coupling depends on the specific operating temperature range of the application. Common materials used in manufacturing rigid couplings include steel, stainless steel, and aluminum, among others. Each material has its own temperature limitations:
– Steel: Rigid couplings made from steel are suitable for applications with moderate to high temperatures. Steel couplings can handle temperatures ranging from -40°C to around 300°C, depending on the specific grade of steel used.
– Stainless Steel: Stainless steel rigid couplings offer higher corrosion resistance and can be used in applications with more demanding temperature environments. They can withstand temperatures from -80°C to approximately 400°C.
– Aluminum: Aluminum rigid couplings are commonly used in applications with lower temperature requirements, typically ranging from -50°C to around 120°C.
Thermal Expansion: When selecting a rigid coupling for an application with varying temperatures, it is essential to consider thermal expansion. Different materials have different coefficients of thermal expansion, meaning they expand and contract at different rates as the temperature changes. If the operating temperature fluctuates significantly, the thermal expansion of the rigid coupling and the connected components must be carefully accounted for to avoid issues with misalignment or binding.
Extreme Temperature Environments: For applications with extremely high or low temperatures beyond the capabilities of traditional materials, specialized high-temperature alloys or composites may be required. These materials can withstand more extreme temperature conditions but may come with higher costs.
Lubrication: The choice of lubrication can also play a role in the suitability of rigid couplings for varying temperature applications. In high-temperature environments, consideration should be given to using high-temperature lubricants that can maintain their effectiveness and viscosity at elevated temperatures.
In conclusion, rigid couplings can indeed be used in applications with varying operating temperatures, but careful material selection, consideration of thermal expansion, and appropriate lubrication are essential to ensure reliable and efficient performance under changing temperature conditions.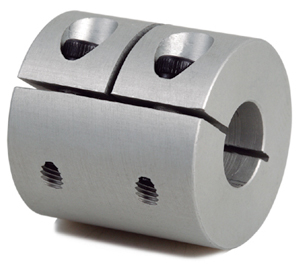 Advantages of Using Rigid Couplings in Mechanical Systems:
Rigid couplings offer several advantages when used in mechanical systems. These advantages make them a preferred choice in certain applications where precise alignment and high torque transmission are essential. Here are the key advantages of using rigid couplings:
1. High Torque Transmission: Rigid couplings are designed to handle high torque and power transmission without any loss due to flexibility. They provide a direct and solid connection between shafts, allowing for efficient transfer of rotational motion.
2. Precise Alignment: Rigid couplings maintain precise alignment between connected shafts. When installed correctly, they ensure that the two shafts are perfectly aligned, which is crucial for applications where accurate positioning and synchronization are required.
3. Synchronous Rotation: The rigid connection provided by these couplings enables synchronous rotation of the connected shafts. This is particularly important in applications where components must move in precise coordination with each other.
4. Simple Design: Rigid couplings have a straightforward design with minimal moving parts. This simplicity makes them easy to install and maintain, reducing the chances of mechanical failure.
5. Cost-Effective: Compared to some other coupling types, rigid couplings are generally more cost-effective. Their simple design and robust construction contribute to their affordability.
6. High Strength and Durability: Rigid couplings are typically made from strong and durable materials such as steel, stainless steel, or aluminum. These materials can withstand heavy loads and provide long-lasting performance in demanding applications.
Rigid couplings are commonly used in various industries and applications, including high-precision machinery, robotics, automation systems, precision motion control, and machine tools. They are especially beneficial in scenarios where misalignment needs to be minimized or avoided altogether.
It's important to note that while rigid couplings offer these advantages, they are not suitable for applications where shaft misalignment or shock absorption is required. In such cases, flexible couplings or other specialized coupling types may be more appropriate.



editor by CX 2023-08-31